- The model rocketry launch was a qualified success. We had one rocket, and Scott and Michael tested it about 30 minutes before opening ceremonies. It worked great. Unfortunately, they tested it near all the trees at the park so...yeah. Right now the Awesome Helicopter Ninjas rocket is about 50 feet up a tree at the North Hollywood Recreation Center.
- As expected, the launch of Awesome Helicopter Ninjas: Scary Ghost Edition was met mainly with confusion from the other teams. I don't think we did a good enough job of getting the whole "ghost" theme across to the other teams. But next week, the Space Ghost costume will be in full effect, and Michael will hopefully have time to tell the team a scary ghost story, so that should help.
- The raising of the championship banner and the handing out of the championship rings was pretty damn sweet, however. Everyone really seemed to appreciate it, and we all enjoyed showing them off to the other teams after the game to remind everyone that we are the defending champs.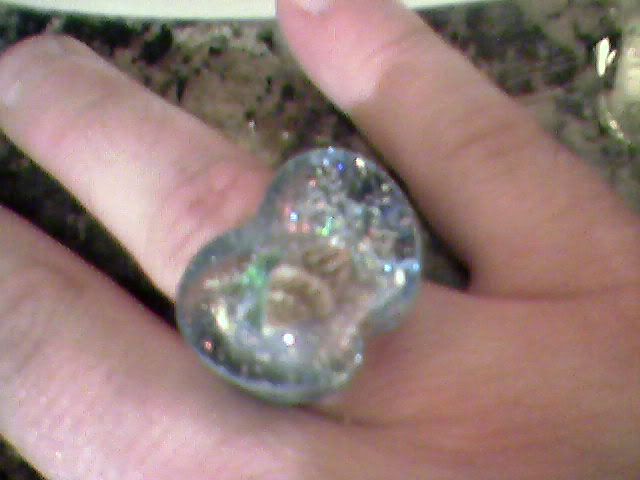 - Which was good that we had that, since we lost 4-1 in the season opener to Uno Mas. Which frankly isn't that surprising because a) we always lose to Uno Mas (the only time we beat them was in the first season playoffs when they only had four girls, then had to forfeit after one of their girls was hurt during the game); b) we are always "slow starters" and c) out of 21 people there last night, around 2/3 were new players, while Uno Mas is almost entirely the same team of veterans from last season.
We gave up three runs in the first inning, which were pretty much attributible to new players making poor decisions. (Or in some cases, veterans who really should know better making poor decisions, but I won't name names.) Some of the new players are going to be really good once they understand the basic fundamental concepts. Bill (who we usually scrimmage with on Sundays) in particular is a beast - he was all over the place on defense, and led off the game with an infield triple
a la
Scott Jones.
I can't compare this team to the team that won the championship last season, because even though that was only a few weeks ago, it is a very different team. I think we're better now than we were at the start of last season, and that's encouraging. If we had been playing one of the four new teams instead of a veteran team like Uno Mas, we would have won pretty easily, I think.