to the Fall 2006 Edition of your two-time defending Studio Division champs:
Awesome Helicopter Ninjas: Max Fischer Players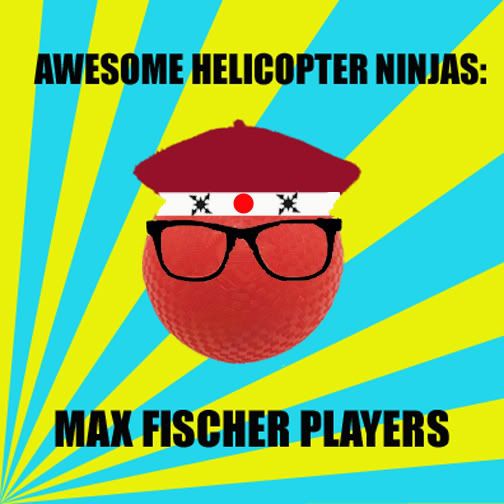 The plan is for the team to play in red berets, thick glasses, and blue blazers. Needless to say, this theme opens up all kinds of incredible shenanigans.

Expect a box of bees to be placed in someone's dugout by Week 2.

And of course, this means that your Awesome Helicopter Ninjas: Scary Ghost Edition memorabilla is now out of date. Make sure you visit the Awesome Helicopter Ninjas team store for your officially licensed, limited-edition Max Fischer Players apparel. Look for a brick and mortar store to be opening at Staples Center sometime soon.